If like me, you love having luxurious lips then you need Dior Lipgloss in your life. I had never tried any Dior make up before but obsession soon began once i tried the lipgloss. It went on to eyeshadows, bronzers and more!
Diors Addict Ultra-Gloss is amazing and i love how nice it feels on your lips. Its shiny and sparkly and gives a great effect.
The prices vary from £18 - £28 depending on the shade and type. (some don't have the sparkles in them) They have a whole load of shades (about 35) to choose from so you are bound to find one that suits your complexion perfectly.
These are just a few of the shades...
Out of these i have tried 686 Outrageous Fuchsia which was the Number 1 best seller at the time and that shows how popular it was (a lot of the time it was sold out!) - I have also tried the 556 Coral Fantasy which is a lovely summery colour.
There are so many to choose from and that is another reason i like them so much. You have such a variety there is a colour to match any outfit, any mood and any season.
Also whilst checking out these beautiful shades have a look at Dior's Addict Lip Maximizer - Collagen active lip gloss.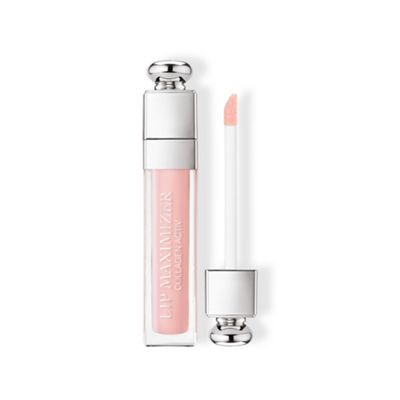 £22
It is a little miracle worker and boosts volume in your lips for a fuller look instantly and restructures in the long term. It uses a unique blend of hyaluronic and marine-based fillers that smooth, moisturise and leave your lips looking irresistibly plumper.
xo