Prints. Prints. And more prints. This is what we are seeing all over the catwalks and red carpets. And they are HUGE for this years trends.
Aztec is one of them prints that is being seen everywhere, from clothes to accessories and it is guaranteed to be a hot trend for this Summer. The print is very tribal inspired and uses lots of eye catching designs, patterns and colours. All of which look GREAT on anyone wearing them (just choose the right type for you =] )
You shouldn't be afraid to mix the patterns either, as it's all about mix and match but that's only if you are bold with your fashion =]. You can simply just add a bag to an outfit to give it that Aztec vibe. You can wear pieces throughout the day for a casual look or even dress an outfit up on a night with some heels and Aztec style accessories. All which will look amazingly FAB!
Below are some of the Aztec prints i am in love with at the minute, which will give you an idea of what is available out there.
Grey Aztec Print Joggers £25 ( riverisland.com )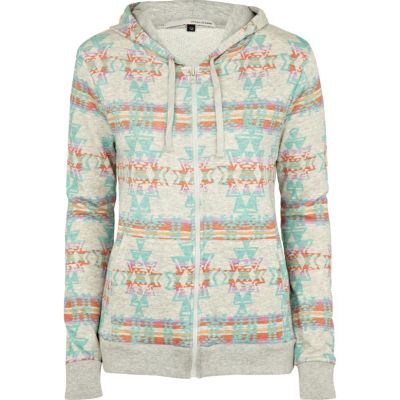 Grey Aztec Hoodie £26 ( riverisland.com )
Yellow Stripe Aztec Clutch £28 ( riverisland.com )
Tallulah Aztec Print Jumper £20 ( boohoo.com )
Millie Neon Aztec Print Bodycon Skirt £10 ( boohoo.com )
[ this mixes the Neon & Aztec print together = BONUS ]
Steve Madden Floral Aztec Wedges £79.99 ( newlook.com )
All these sites have great aztec print items on and they start at very reasonable prices, so you can shop on your budget. =] There is so much great stuff out there once you get searching. So get looking.