I'm hoping for some positive feedback for my Top 5 Designer sunglasses, and now i'm bringing you my Top 5 Highstreet sunglasses finds. And i have seen so many amazing styles and colours it was a hard choice to whittle them down to just 5. But here we go i hope you enjoy them ..
Sunglasses don't have to cost a fortune, to look like they are expensive. There are a lot of amazing buys out there if you just hunt around a little.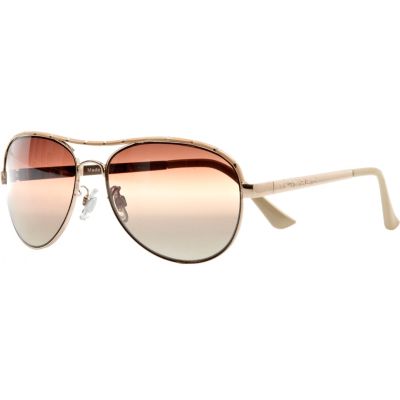 Pink Stud Top Sunglasses £13 ( riverisland.com )
I love these, they are so cute and girly, and the perfect shape in 'aviator' style. They are very on trend and go perfectly with anything. =] They are a bargain at £13 and if you check out River Island you will see that they offer a wide range of affordable sunglasses =]
Hot Pink Oversized Square Sunglasses £16 ( topshop.com )
These are very eye-catching sunglasses, and the hot pink colour is amazing. They are the perfect accessory to this summers hot fashion. And the oversized frame is all the rage. =]
Turquoise Sunglasses £10 ( missselfridge.com )
These are an absolute steal at £10 and the colour is incredible. They are a similar style to the Raybans but at a much more affordable price, which is perfect!! =D Make sure you grab these little beauties, they are sure to go quick..
Neon Purple Sunglasses £4.99 ( newlook.com )
These are amazing! Look at the fab colouring and the price is an absolute bargain. Okay you may have to be a bit ' out there ' to appreciate them they are very cool. Yet again, they are Rayban style.
ASOS Oversized Square Sunglasses with Metal Detail £12 ( asos.com )
An oversized, plain shade never goes out of fashion and can be worn year after year and still hit the trend. They are a great colour and will go with anything =] They look more expensive than they are with their detailing but that's what makes them a great buy.
Check out more High street stores for a great selection of cool and also quirky sunglasses =]
xo