So, i read a lot of different Fashion magazines and search the internet to find out the latest trends etc and i have came across this trend ALOT in the last couple weeks and it is becoming increasingly popular.
This is 'Cuff Earrings'
I have found that a lot of highstreet stores are now stocking these including
Topshop
River Island
Miss Selfridge
And they vary in price,style and finishes. From silver to gold and i have seen them starting from around £4 depending on the style of them.
Whilst on a usual shopping trip i came across this one to try as i wasn't sure if the style would suit me or be something i would wear.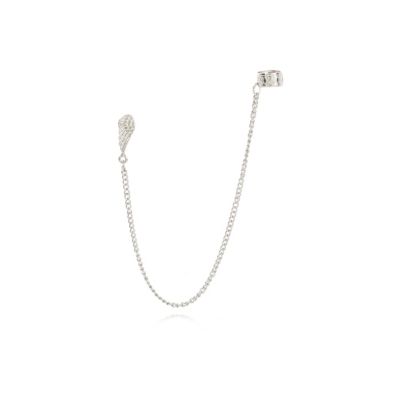 River Island £4.00
(silver tone Wing cuff earring)
It is quite a small, simple style compared to the 'out there' ones that you can also buy. It is very light and actually looks really pretty on. I would wear this with either some skinny jeans/leggings with a patterned tee and leather jacket to go for quite a rock chick style.
Other styles available from River Island include;
Gold Tone charm hooked earring
River Island £7.00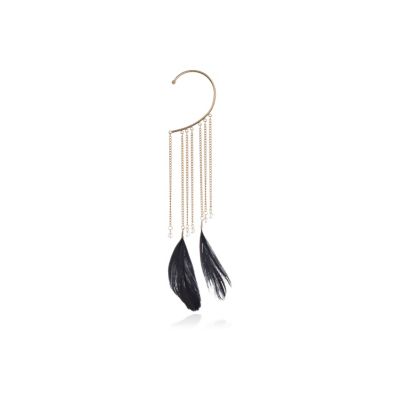 Gold Tone bead and feather ear cuff
River Island £7.00
Celebrities have also been seen sporting this trend for a while now including:
Jordin Sparks
I would say that this trend may not be for everyone, but if you are adventurous and one of the lucky ones who can pull this style off i would say go for it. It is very cool and can look great teamed with a rock chick style outfit and killer heels for the day time or a little black dress for night time. Make sure you also style your hair either up or to the opposite side you have the cuff on your ear so you can show it off to it's full potential.