One of the most beautiful women in the world is back!!
Beyonce hit the stage last month as she performed a gig for the first time since the birth of her daughter with rapper Jay Z 'Blue Ivy Carter'.
She took to the stage in New Jersey for a show stopping concert in front of adoring fans and it sure showed she was back and meant business ( not that she ever left! )
Beyonce showed off her stunning post-motherhood figure in an array of costumes, all figure hugging, sparkly, glamorous and of course very sexy!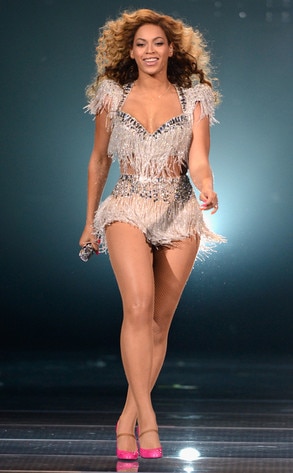 Just look at those legs and killer curves!!
Her amazing figure in this show-stopping red suit!
The hot Mama shows she STILL has it ! Super Sexy !!
Queen B has always been a fashionista and ALWAYS pulls off a super sexy show with super sexy outfits and dancing!
The outfits are amazing, figure hugging in all the right places and showing off her amazing figure.