I have decided for this blog i am going to let you in on a few items that are in River Island that i HAVE to add to my Summer collection. The weather seems to be picking up, and these items will be perfect for holidays as well.
It will be a mix of items that i have found online that i adore and that i hope you will like too, ( they are just to give you an idea ) =]
River Island ( riverisland.com )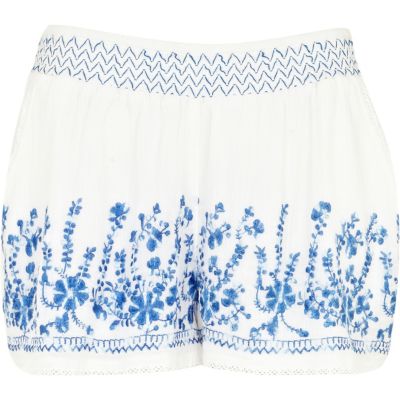 Cream Embroidered Shorts £20
I think these are really cute, and with the dash of blue through them makes them perfect for summer. i'm a big fan of blue right now, and it is a must have colour in my wardrobe. They are reasonably priced and means they are affordable even if on a tight budget. They would look good teamed with sandals and a top or even dressed up with heels.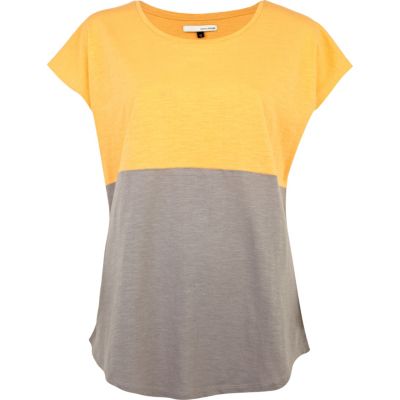 Coral Colour Block T-Shirt £10
I really like these colours together, and with just the hint of colour on the top it is perfect just to add a bit of colour into your outfit. It could be worn with leggings, jeans or even shorts. It would be simple to dress up or down as it is versatile. It is very affordable too making it a great investment into you summer wardrobe.
White Ibiza Soul Print T-Shirt £15
This is such a bargain and printed tee's are very in right now and i love them. River do a wide variety of printed tee's with different places pictured on them. They are very easy to wear and look great with big sunglasses, shorts and sandals. =]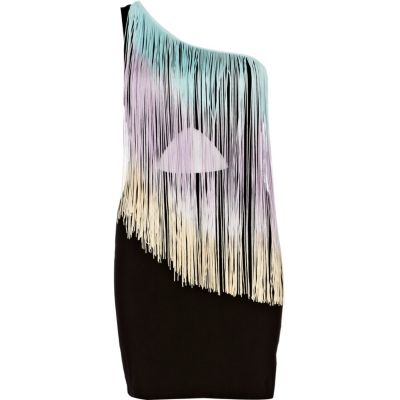 Black Fringe One Shoulder Dress £30
i like the detail on this dress, it is a very simple black one shouldered dress but with the coloured fringing along the top with various colours it adds a little detailing to the dress. It would be perfect on holiday either with sandals or heels and it is very figure flattering.
( you can also get an orange fringed dress which is also exceptional summery )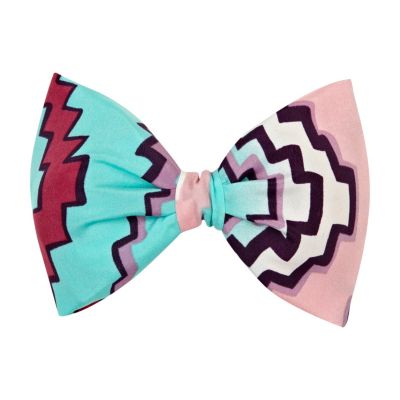 Light Pink Aztec Print Bow Hair £6
This is very cute and adds just a little bit of colour into any outfit. I like little accessories like this as they can update any outfit. =]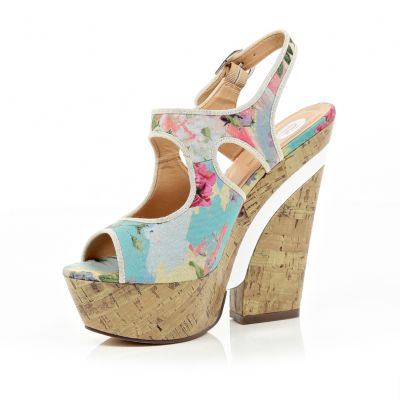 Blue Print Wedges £55
i LOVE this the print and the fact that they are a wedge makes them the perfect summer wear.
There are sooo many things that i could add to my wardrobe right now, River Island really have stepped up their game and you must check out their website for all new items arriving all the time.
These items will just give you an idea ( hopefully ) as to what is available. =]
xo