Fashion gets BRIGHT and colourful with this years Spring/Summer 12 Collections including bright neon colours in all styles! From trainers, clothes, jewellery and accessories.
Check out some of the new Neon trends that have caught my eyes in recent weeks that i have come across in Magazines and searching Online ...
Nike Trainers £65 ( asos.com )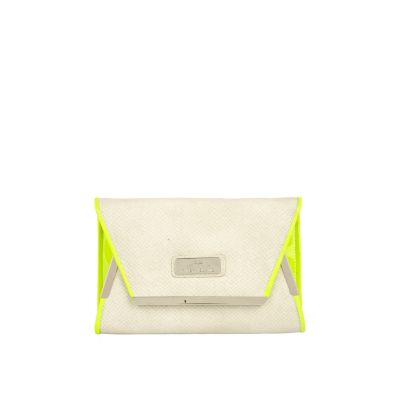 Grey envelope clutch bag £25 ( riverisland.com )
Neon and Diamante Chain Chandelier Earrings £6.99 ( newlook.com )
Cut Out Neon Cuff £7.99 ( newlook.com )
Pink Fluo ToyWatch ( available online )
( currently £69 from £115 on www.rox.co.uk )
These are just some of the things that i found, but don't forget to search the internet for other things, there is so much stuff out there you are bound to find something to suit your style and still fit in the Neon Trend. So, if these don't take your fancy DON'T give up straight away.